Meet Our Team
Glenn Cockburn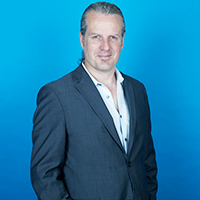 Glenn Cockburn is the founder of Meridian Artists. Along with the rest of the Meridian Artists team,
Glenn currently represents a select roster of some of Canada's most talented writers, directors and producers. Glenn's career started in 1996 when he began working as script reader for New Line Cinema and Innovative Artists Agency. From 1997 through 1999, Glenn worked as a Creative Executive at Templeton Production's first look deal with New Line Cinema. In 1999, Glenn returned to Toronto and joined The Characters Talent Agency where he ran the Packaging Department. Glenn also acted as Executive Producer on the feature film, Young People Fucking, which premiered at the Toronto International Film Festival in 2007 and became one of the most successful and highest grossing Canadian comedies of all time. Glenn's other professional activities include teaching the course, The Business of Film and Television, at Sheridan College as well as being a board member for the Humber Comedy program. Glenn has a B.F.A. Honours in Film and Television Production, from York University and a M.B.A. from the Ivey School of Business.
Bryce Mitchell
Bryce Mitchell is a graduate of Ryerson Polytechnic University Image Arts - Film Studies program and the Canadian Film Centre's Producer Lab. He has worked in production with Shoes Full of Feet Inc. where he produced the Genie-nominated At Home By Myself... With You, as well as other notable companies such as Victorious Films (Twist, Century Hotel), Northwood Productions (Cake, Wild Roses) and Serendipity Point Films (Barney's Version, Men With Brooms). Bryce joined the Meridian team in 2009 as Development Manager under Glenn Cockburn and subsequently took on the role of Agent in 2010. In 2014 he spear-headed the formation of Meridian Artist's Kids and Animation division, now the pre-emanate destination for directing and literary talent within the sector throughout Canada.
Kerry Ball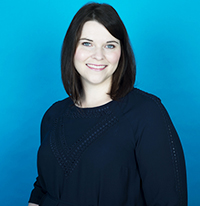 Kerry Ball is a Literary Agent and Head of Development at Meridian Artists. Kerry joined the Meridian team in 2010 as an Associate where she worked closely with the Agents and roster to facilitate employment opportunities and project sales in both Canada and the USA. She transitioned to the role of Agent in 2014 and covers primetime production and development in Canada. Kerry also manages Meridian's internal development slate to maximize opportunities for the client's original material. Prior to Meridian, Kerry worked at Achilles Media as a Content Producer for television production and programming events such as the Banff World Media Festival, Just Comedy at Just for Laughs in Montreal, and History Makers in New York City. In 2013 Kerry was awarded the CBC Business of Broadcasting mentorship through Women in Film and Television Toronto (WIFT-T). Kerry is an active member of WIFT-T and in 2016 completed their inaugural Shaw Media Management Accelerator program through Ryerson University. Kerry is a graduate from Ryerson University, earning at Honors BA in Radio and Television Arts with a minor in English.
AMY MOORE-BENSON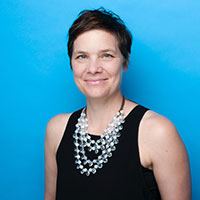 Amy Moore-Benson began her publishing career at Harlequin Enterprises, where she helped launch and eventually run the romance company's mainstream fiction imprint, MIRA Books. After thirteen years, Amy left Harlequin to launch her own literary agency, AMB Literary Management, focusing on commercial fiction (suspense, thrillers, romance, women's fiction, literary fiction) and narrative non-fiction (memoirs, food and lifestyle, leadership) and working with authors and publishers both in Canada and the US. In September 2015, after eleven years as a literary agent, Amy joined Meridian Artists, leveraging her more than twenty years of publishing experience to build a book division for the agency.
CONRAD SUN
Conrad Sun joined Meridian Artists in 2014 as an Associate. Based in Los Angeles, Conrad devotes his efforts toward building the Los Angeles roster, and supporting all of Meridian's LA based clients for both staffing and development. Additionally Conrad works with the Toronto office to develop properties for the US market and prepare clients who plan to work in Los Angeles. After graduating with a Bachelor of Science Degree from the University of Alberta, Conrad started his entertainment career by founding a Calgary-based video production company in 2004. Soon he took his passion for film producing and entrepreneurship to Los Angeles where he attained his Master's Degree from the Peter Stark Producing Program at the University of Southern California. Since then, Conrad has gained experience working in content development at companies like Epix, Hasbro Studios, Gran Via Productions (Breaking Bad) and New Wave Entertainment.
TOVAH SMALL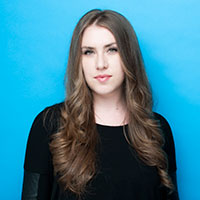 Raised in a household of performers, Tovah Small was immersed into the world of theatre, film, and television at a very early age. She began her career as a casting associate in 2009 after attending Queens University. Her keen eye for talent was honed working with Toronto's top Casting Directors on such series as Suits (USA Network), Flashpoint(CTV/CBS/ION), and Hannibal (NBC), and feature films including Cosmopolis (Dir. David Cronenberg), Bang Bang Baby (Dir. Jeffery St. Jules) and Regression (Dir. Alejandro Amenábar). After five years in casting, Tovah further established herself at The Characters Talent Agency, nurturing their many award-winning, internationally renowned performers. She is thrilled to be joining the exceptional team at Meridian Artists.
COURTENAY BAINBRIDGE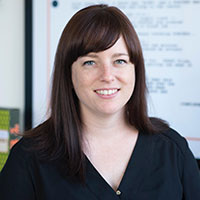 As a Toronto-based filmmaker and alumni of both the Canadian Film Centre and Ryerson' Image Arts program, Courtenay has actively worked in the film industry for 15 years in various roles on productions such as Spotlight, Pacific Rim, Robocop, and Being Erica. She produced a number of well-traveled short films including Benjamin, Still, Life on Juniper and Hit Men. Most recently she was an associate producer on Mean Dreams which had its premiere at the Directors' Fortnight at Cannes. Courtenay joined the team as an Agent in 2016 and is currently the head of the Below-the-Line division.
JOANNA COATHUP
Joanna started her career at Meridian Artists as an intern in the summer of 2014. She was hired as Glenn Cockburn's Assistant after creating a particularly successful car game to occupy the Meridian agents on the way to Banff. Prior to Meridian, Jo studied Screenwriting and Production design at Sheridan College's Advanced Television and Film Program. She enjoys her double-life on set and has worked on a number short films, web series, and a couple of features. Although less applicable to her current career, she also holds bachelor degrees in Global Development, Cultural Theory, and Film Studies from Wilfrid Laurier University. Jo was promoted to Junior Associate in 2015 and again to Associate in 2016, now overseeing contracts and invoicing for our prime time writers and directors.
HILARY HART
Hilary joined Meridian in 2015 in the Assistant role, and was promoted to Junior Associate in 2016. Prior to Meridian Hilary attended Dalhousie University where she majored in Political Science and minored in Film Studies. Her love for film and television won out, and after university she completed an internship at Ouat Media in short film distribution. She then went to work for the Canadian Film Centre, first as the development intern and later working in administration and distribution. While at the CFC she also served as the Associate Producer at The Seventh Art, a video magazine about cinema.
SAMANTHA FERNANDEZ
Samantha has recently joined the Meridian Artists team taking on the role of Assistant. From Windsor, Ontario, Samantha completed her Undergraduate degree in Communications, Media and Film with a minor in French at the University of Windsor, and decided to pursue her passion for production at Humber College; only just completing their Post Graduate Television Writing and Producing program in April 2016. During her time at the University of Windsor, she was a News Editor at the university's news publication, and transferred her love of writing into screenplays. While at Humber, she gained experience in production working as a production assistant on numerous short film sets and has a few web series she is producing.